Student Assignment Sheet
(click here to open a PDF version suitable for printing on a single page)
In July 1585, the first English settlers began their attempt to build a colony in North America. They survived one year before abandoning their efforts and returning to England. In April 1587, John White, one of the first colonists, led a second attempt to establish a permanent colony. Within a few months, a supply shortage forced him to sail back to England. He was unable to return until 1590 when he found that all other members of the second colony had disappeared.
In 1588, while White was back in England searching for a way to return to Virginia, Thomas Harriot, another member of the first colony, published his account of that effort. It was titled, A Briefe and True Report of the New Found Land of Virginia. Theodor de Bry republished it in 1590, with an addendum of 28 engravings based on watercolors by White, as part of his folio edition on the colonization of America.
Below is a copy of one page from the addendum. Read it, then translate the text into modern English (include the title). You are to work on your own for 5 minutes without talking to anyone else. After the 5 minutes have elapsed, you'll have the opportunity to discuss your translation with others in a small group.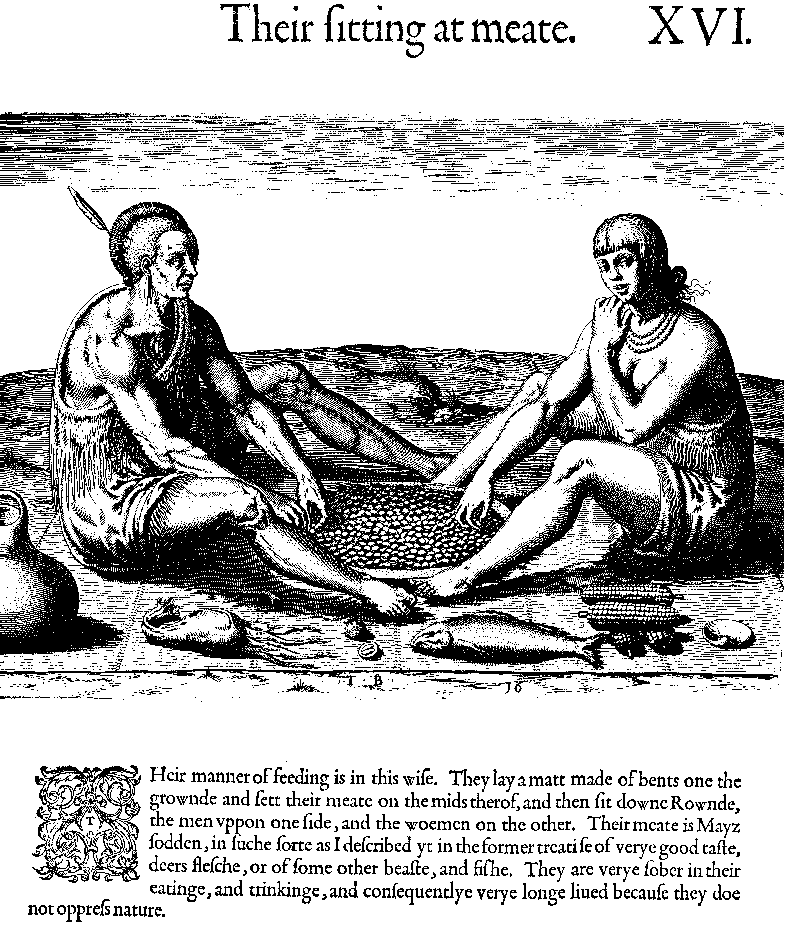 This image is a scan of page 61 from the facsimile edition published in 1972 by Dover Publications, Inc.
---
return to the Briefe and True Report page
copyright © 1999-2009 classroomtools.com. All Rights Reserved.
original web posting: Thursday, July 8, 1999
last modified: Saturday, April 04, 2009